Frequently Asked Questions

Password Reset using the Forgot Password Link
When your password has expired or you have forgotten your password, you can use the Forgot Password link located on the Sign In page. Follow the steps below.
*Please note that an administrative refresh may be required if your account has not been signed in to for more than 60 days. If you are still unable to sign in after a password reset, please call our Help Desk toll-free at 1-888-721-3094.
Navigate to portal.rockwellcollins.com and click on Sign In towards the top right of the page.

Click on "Forgot password?" link.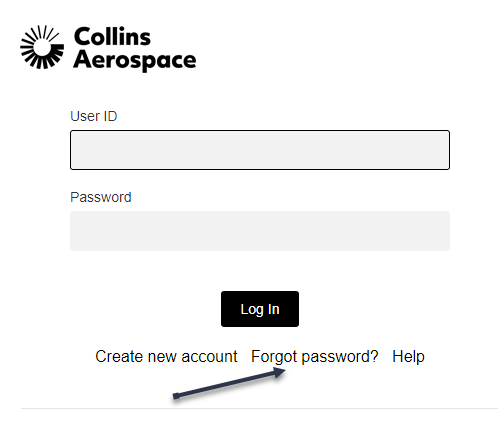 Enter your email address into the indicated field and click Submit.
IMPORTANT:
Collins Aerospace / Raytheon Employees that currently sign in with a Rockwell Collins email domain, Example: wbrandon@rockwellcollins.com, will need to enter their new firstname.lastname@collins.com email address.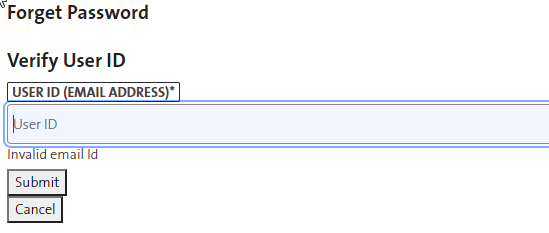 A link will be sent to your email as indicated by the following screen.

Once you click the link from the email sent to your inbox from portaladmin@rockwellcollins.com, enter in your new password. The password policy has also been provided below.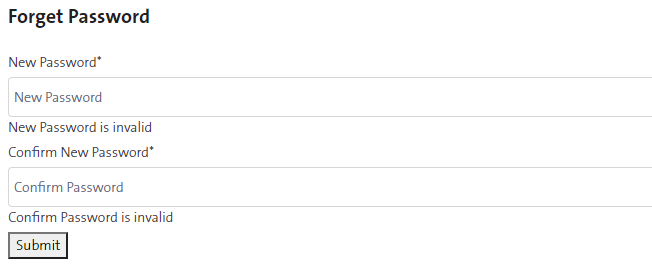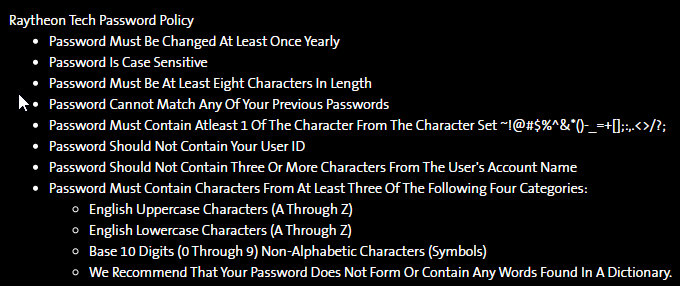 Once the new password is set, click the indicated link to proceed to sign in.

Update for Current and New Users

Duo Multifactor Authentication has been implemented on Saturday, March 12th. New users will be prompted to sign up for Duo during the registration process. Existing users will be required to perform a password reset by clicking on the Forgot Password link on the Sign In page. During the password reset, the existing user will be prompted to establish their Duo account.
A complete guide to this process can be found Here.