Welcome to Collins Aerospace

Announcements
Welcome to the Collins Aerospace Supplier Portal. We remain committed to seamless customer service excellence as we integrate Rockwell Collins and UTC Aerospace Systems. Right now, there are no functional changes in the way you access or use the Portal.
Effective June 10, 2019, suppliers WILL be charged back by UTC or by UPS directly for non-compliance to the routing instructions
FedEx - Small Parcel Shipment Update
As announced in April, for all Collins Aerospace paid shipments, including all heritage Rockwell Collins businesses, FedEx is our exclusive corporate supplier for U.S. domestic and international* small parcels (packages weighing less than 150 lbs). Effective June 10, 2019, any shipments failing to comply to the Collins Aerospace Routing Guide will be charged back to suppliers by UTC or by UPS directly. Please note that Collins Aerospace will not pay freight costs from unauthorized carriers and reserves the right to debit back any additional costs resulting from failure to adhere to these instructions.
Please refer to the Routing Guide and Shipping Instructions here on the portal Welcome page as well as the Index page under "Shipping". We also encourage you to view this Transportation Routing Guide Overview video as it clarifies key concepts of the Routing Guide and Shipping Instructions document.
*Suppliers in Europe (France, Germany, UK)
Routing Guides and Shipping Account Numbers for the UK, France and Germany will be updated here on the Supplier Portal when those sites transition to FedEx in the near future. (*Note: the FedEx account numbers for shipments to U.S. sites are NOT eligible to be used for shipments to European sites - please consult the Supplier Portal "Shipping" area for FedEx accounts to be used for Europe.)
Supplier Welcome
Collins Aerospace is committed to providing our suppliers with the information that is key to their success.
The Supplier Portal provides a single interface that makes doing business with Collins Aerospace simple and convenient.
Trusted Supplier Program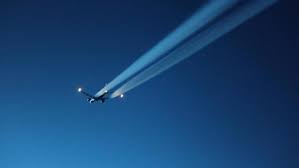 Collins Aerospace delivers smart communication and aviation electronic solutions to customers worldwide. Backed by a global network of service and support, we stand committed to putting technology and practical innovation to work for you whenever and wherever you need us. In this way, working together, we build trust every day.