Frequently Asked Questions

Password Reset / Duo Multifactor Authentication for Migrated Users
Migrated Users will sign in with their email address on record with respective portal or application. However, Multi-Factor Authentication (MFA / 2FA) will now be required. Your current password will no longer work and will require a reset. To reset your password, follow the instructions below.
Navigate to your portal or application Login or Sign In page.
From the main login page, click Login or Sign In.
Click the link for "Forgot password?"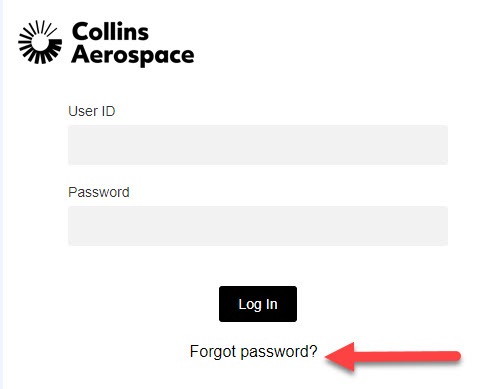 Enter your Email Address and click Submit.

An email will be sent to your email address entered with further instructions. Click the link in the password reset email and a new tab will open in your browser. Set and confirm your new password. Once confirmed, select the link provided to navigate back to your portal or application or navigate to your home page or application.
On next login after entering your email and password you will be prompted for MFA/DUO setup. Click Start setup to initiate the DUO Account setup.
Recommended before registration:
Download Duo MFA for Android or iOS.
Duo Mobile for Android
Duo Mobile for iOS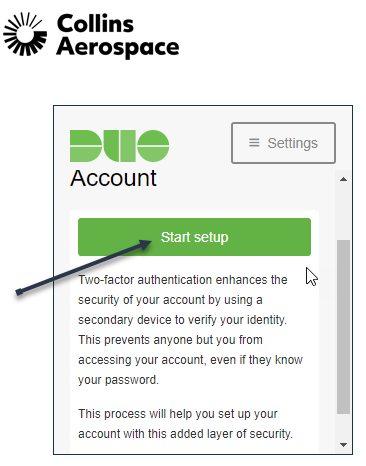 Select which type of device being used, scroll down and click Submit / Continue.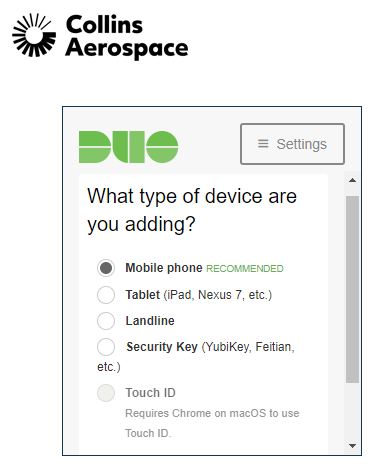 Enter the phone number as indicated in the Example format to be used to receive the verification type.
*Authorization via YubiKey or other supported Tokens is not provided by Collins and will need to be purchased separately.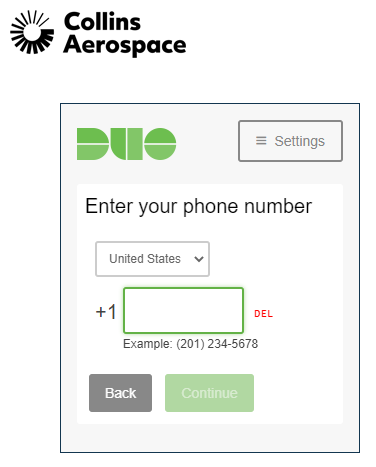 Select how you would like to receive the verification type.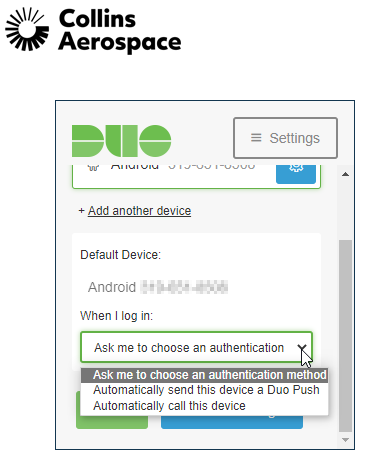 You should now be set up and can proceed to the site after the verification type is accepted.
For further assistance with the varying options of the Duo MFA application, please visit Guide to Two-Factor Authentication via the Quick Link on the right.

Frequently Asked Questions Links