Welcome to the Collins Aerospace - Cloud Cap Technology Customer Portal. This portal will provide a secure platform for you to access TASE™ Imaging System or Piccolo™ Autopilot product documentation and interact with the service and support teams 24/7.
Piccolo Autopilot products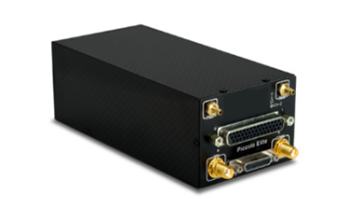 Piccolo Autopilots


TASE Imaging Systems
What you will find in the Customer Portal
Product documentation available for download
Software updates
Return Material Authorization (RMA) Forms
Interact with a customer support specialist
Due to ITAR export regulations, downloads of Piccolo and/or TASE software products through our website are restricted through a password protected webpage.
Customers can have access to system software and publications once they create an account and the access is approved.
Cloud Cap Technology is committed to ensuring that the company maintains compliance with all applicable rules and regulations related to export law. Our policies and procedures are intended to meet the requirements of the International Traffic in Arms Regulations (ITAR) as defined and implemented in 22 CFR Parts 120-130.
If you have questions about export control issues, visit the US Department of State, Directorate of Defense Trade Controls (DDTC) office web site.
How to access the Customer Portal
Learn more about our products